August is National Eye Exam Month, it is also the month most kids get ready to go back to school. With both things in mind, getting a comprehensive eye exam should be on your back-to-school checklist.
As a child's body grows, their eyes go through changes. Sometimes, these changes are gradual. So gradual, that the child gets used to the change without noticing it. Your child may not have any problems with blurry vision or headaches. An annual back to school eye exam will ensure your child's health, development and school performance. In the spirit of National Eye Exam Month. Here is how eye health affects your child.
School Performance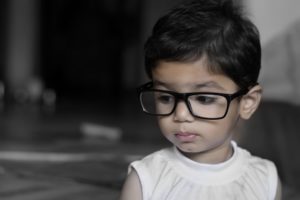 The most obvious reason to have an annual exam is to ensure your child can do well in school. If your child cannot see at a distance, they will miss out on critical information presented on a board or screen. For kids who cannot see things close up, reading and written assignments become a challenge.
You may only detect a problem when your child's grades start to slip. Having an annual exam will detect eye issues before school even starts. It should become a normal part of your back-to-school routine.