Sweater weather often inspires us to curl up with a book and read. Research has shown that reading to your child is the most straightforward way to increase vocabulary. This is likely due to more words are used in language that's written than spoken. Reading aloud is one of the many ways to increase your child's vocabulary. With the air cooling and fall descending, it's the ideal time of year to play daily vocabulary activities for preschoolers.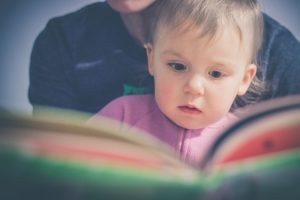 Children learn vocabulary easily and quickly. It's the repetitive use of the child's vocabulary in daily situations that encourages curiosity and proper use. The more often your preschooler gets to use a word, the more that word will become a part of everyday vocabulary. According to statistics, preschoolers learn new words when they:
Hear a word many times on lots of occasions
Hear family members use words in conversation
Hear words used often at home such as during dinner, while riding in the car, or as part of interactive play
It's important to increase your child's vocabulary through other ways other than reading. A sit-down session isn't necessary to teach vocabulary to preschoolers. While your child will develop their language at Wilmington preschool, the greatest gains for your child's speech and language development will happen during everyday activities at home. You'll find building your child's vocabulary is as simple as expanding on concepts your child is already aware of.
Stay on Topic
As you go about your day, teach your preschooler new words related to the topic at hand. You can teach your child replacement words for a particular word, as well as other words in the same category. For example, if your child mentions noodles, you can take the opportunity to share that noodles are also called pasta. Continue to build your child's vocabulary by talking about words related to pasta. Explain how there is a type of pasta with cheese inside called ravioli. You can even further the activity to teach your preschooler by talking about how pasta is a part of the food group, carbohydrates. By helping your child learn new words and understand their meaning, you expand their language vocabulary. As well as increase their confidence.
Play Along
Teaching vocabulary to preschoolers can be as simple as participating in play. Preschool students often role play following stories they find appealing from books and television. Take this imaginative play time when your preschooler is already engaged to also work on speech and language development. Interact in the pretend world your child creates. Use lots of descriptive words to set the scene so your preschooler gets used to saying them. This time of role play is the perfect point to introduce sensory words too. Talk about what you feel, tell your child what you see, and ask your child to listen for certain sounds or smells.
Listen Up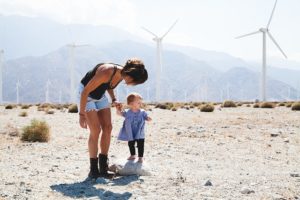 Activities to teach vocabulary to preschool students include time to talk. It allows for moments when language can be practiced. Take time out from your phone or work and give your child the chance to chat. Make eye contact and repeat what you heard to assure your child that you're interested. This will foster a safe environment for your child to try out new language. If you don't have a naturally talkative child, spark the conversation by asking thought-provoking questions. This could be about observations, like what you may see in the car together. Ask your preschooler to help you remember how to do simple tasks, as though you forgot how to. Help your child stop "baby talk" words with true vocabulary. Do this by replacing the comfort word with bigger words.
Before you do these activities to increase your child's vocabulary, it can help you if you review nouns and their synonyms. Also review adjectives, to help generate language options to share with your child. Preschoolers are apt to model what they hear from their parents and other family members. Use the vocabulary you want your child to use, too. Through these activities with you, your child will get to use vocabulary in a new and fun way.