As August and September dawn on Wilmington, Delaware, back-to-school time is in full swing. Preschoolers who've never stepped foot in a classroom are now ready to experience learning on a whole new level. Mom, dad and preschoolers are nervous, so it's a good idea to prepare well ahead of time for this milestone. Go over these back-to-school tips for preschool parents to make the transition smooth. Discovering school and friends is part of the growing-up process.
Begin the Routine Early On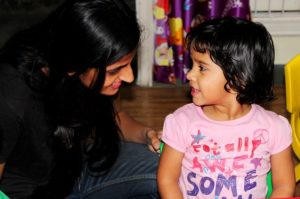 Jump-starting the school year on the very first day of preschool isn't the best plan because there's too much change in one day. Help your child with the countdown to school by starting a morning routine several weeks beforehand. Get up at the same time as you would for preschool. Create a bedtime schedule that mimics the best time before a school day. Your child will get used to this routine without any school involved at first. As a result, the first day of school will feel almost like a normal routine with only one addition.
Learn Who's in the Class
Walking into a classroom with 15 or 20 new faces to address is hard for anyone, more so for a three- or four-year-old child. Contact the school and ask about the class roster. Then, if possible, contact a few names on the roster. Set up a meeting time with one or two children prior to the first day of school. Meet up at the park or other public location so that the kids can get to know each other. Out of all the back-to-school ideas for parents, this simple gesture saves many children from an anxiety-filled first day in school.
Discover the School
The school is your next challenge because the physical surroundings will be brand new to your child. To help with this, consider a tour of the facility. Many institutions offer tours for new students as a way to break the ice with everyone involved. Your child can see the classroom before it's filled with children. This can make a huge difference on the first day of school.
Visit on Meet-the-Teacher Day
As an alternative or addition to touring the facility, look for meet-the-teacher days. Many professionals open their classrooms so that families can freely walk in one day to meet them. Both children and parents are welcome on these days so that they can familiarize themselves with the space. Speak with the teacher so that they have a good idea of the child's likes and dislikes.
Involve Your Child During Shopping Trips
Another back-to-school tip for preschool parents involves shopping. Don't leave your preschooler at home to buy their school supplies. Allow them to have a say in their chosen backpack, pencils, and crayons. Get them excited about school even further by buying a few new clothes. Your child should help you with the selection process so that they are self-confident on the first day of school.
Give Them Some Room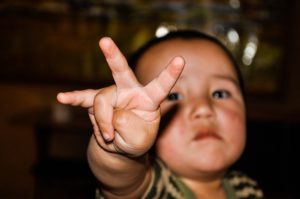 Your child is probably more resilient than you realize when it comes to transitioning into the classroom. As you walk in on the first day, give them some space to explore the areas. Most preschool classrooms have small areas for toys, such as a train set or block-building section. When the children discover the area for themselves, most fears tend to fade away. There's no need to hover or ask a lot of questions as they learn about the surroundings.
Hug and Release
Always give your child a big hug and kiss goodbye, but don't literally say "goodbye". "See you later" is a phrase that doesn't instill fear of abandonment. Walk carefully from the room as your child becomes distracted with a friend or toy. In most cases, they'll be so wrapped up in the new stimulation that any crying or anxiety is quickly forgotten.
You always have a choice when it comes to selecting a trustworthy preschool in Wilmington. Take your time and research the best school for your child. Every family has unique needs that can be served by the school when communication is a priority. With these tips for preschool students, your child will soar into success as the grades fly by.