It's National Book Month, which means there is no better time to help your child develop a love for learning through reading. Children who read are more likely to perform better in all school subjects. They have larger vocabularies and are more confident in their academic career. Reading is fundamental for children of all ages. The toddler and preschool years are the best time to help your child develop a love of reading. Read on for some great tips to help your child fall in love with reading and learning.
Make It Fun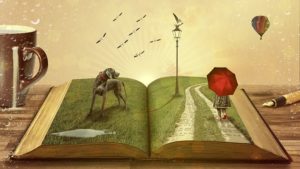 If you make reading seem like a chore, your child is likely going to treat it like a chore. Reading should be another form of playtime. Show your child that reading is a special time for you to spend together. Choose a special place like a cozy chair or hammock to cuddle and read a book. Read stories in exciting voices to make the characters come to life and enhance your child's experience. Kids today are used to videos and apps, so anything you can do to make the story more exciting is a plus!
Discuss and Extend
After you have finished the book, have a discussion with your child. Talk about parts they did or did not like. Analyze choices the characters made. Ask your child questions about setting and the plot. Kids love to share their opinion and getting them to talk about what they read will help with comprehension. Once you have finished a story, see what connections you can make. If the characters in the book baked cookies, make cookies. If they created an art project, let your child do a similar project. Making connections with the book strengthens comprehension. It also gets your child excited about what happens in the story.