What is NCAPM All About?
April of 2017 marks the 34th year of National Child Abuse Prevention Month (NCAPM), a time dedicated to raising awareness of this devastating social issue and ending child abuse once and for all.
Since 1983, this month has been a time for communities to have a dialogue about the ways to not only stop the abuse of children, but providing education and resources for families and young adults to make sure that the abuse and neglect of children doesn't carry on for even one more generation.
What the Statistics Say (And What they Don't Say)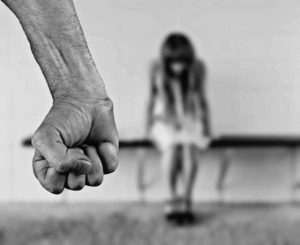 Are the numbers of abuse victims still high enough to warrant a month of awareness and advocacy? Sadly, the answer remains an absolute "yes".
Despite what you might think, America still has a huge abuse and neglect problem. Current statistics report a staggering 3 million children a year who deal with some form of abuse. Sadly, these are just the cases that are reported; we will likely never know the true statistics.
This is one of the worst rates of abuse in any industrialized nation. The time has come to say, "Enough!" We can do better, which is why each April we renew our promise to the children of America.
Time Can't Heal All Wounds: Ongoing Symptoms of Abuse
Abuse would be bad enough if the hurting ended with sores and bruises, but abuse creates many scars that do not manifest until later in life (often manifesting in dangerously rebellious teenage or young adult behavior).
Over time, the young victims of abuse may also be affected by the following issues:
Increased tendency towards drug and alcohol abuse
Serious depression, including suicide attempts
Higher instances of "risk-seeking" behavior, such as multiple sexual partners, and other unsafe sexual practices
An almost 80% instance of some type of psychological disorder
The list of effects is startling, but what is most unacceptable are the nearly 1,600 children who died as a result of abuse last year. Until that number reaches zero, the NCAPM will advocate and raise awareness of these issues affecting countless American families.
History of the NCAPM
Did you know that the first specific laws regarding child abuse were only signed in 1974? While we've certainly come a long way since then, there is still a social stigma and problem of reportage and awareness that we need to deal with as a nation.
What started as a single week of awareness in 1982 became a full-fledged month of action starting in 1983, and the events and actions have inspired the creation of new laws and statutes that aim to eliminate harm to innocent and vulnerable children.
Whether in your own community, online, or by joining a larger march or event somewhere near you, you can become part of the NCAPM's history this April–don't wait until next year.
Ideas to Get Involved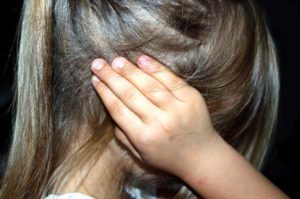 There are many ways you can participate in this nationwide awareness month. Activities can be simple:
Organizing a block party or "meet and greet" with your neighbors
Attending parent meetings at your children's school
Finding city or government-organized events for NCAPM
Or, you can organize with other parents and local families to put on bigger events, such as:
Running for local office or a PTA board
Attending and speaking at local government meetings (such as city council)
Organizing letter-writing campaigns and petitions
Keep in mind, these are just a few ideas. Be creative and think about new and interesting ways that you can help children and families who have been affected by neglect and/or abuse.
Moving Our Communities and Families Forward
Whether you visit the official NCAPM website (provided by the government's Child Welfare Agency) or you find local events to raise awareness, the important thing is to get involved. It's also important to remember that April is only the beginning–staying vigilant and engaged in your family and community throughout the year is the best defense we have against future abuse and neglect.
For too long, the victims and families who have suffered from abuse and neglect have been silent. April is a time for these voices to be heard, loud and clear. Now is the time–take a stand against abuse and neglect!